Okay, not really Lindsay and Britney…. Microformats actually. But, now that I have your attention: I want to take the opportunity to mention some very cool and unique people I met and conversations I had of note while at the eduWeb Conference.
First, i got to meet an ellusive uwebd-list guru: Jay Collier,  web comm. manager at Bates College. That was cool. Meeting gurus is always cool.
Second, I got to meet Dirk Swart, another uwebd-lister from Cornell
University, who gave a very interesting presentation on the Sociology of web
projects and teams. I have to admit that some of the info was over my
head, but he incorporated the use of 'clickers' in the audience for
immediate feedback.
Third, in addition to meeting Jay and Dirk, we all got to sit and have
lunch with Dimitri Glazkov – 'guru encounter #2'. His name may not mean
much to you now, but I'm having a 'Cassandra' moment here: and I see
him being quite the rock star in the near future.
The topic he discussed with us over lunch was Microformats and the
semantic web. Dimitiri has been at the forefront of Microformat
development. Before I forget, download the Operator v. 0.7 Addon for Firefox which lets you view/and debug microformats on a page. Honestly, the power of
microformats is us to harness.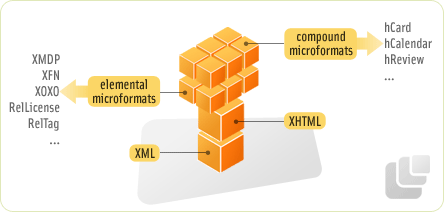 I'm really not the best person to explain microformats, especially
when the site does such a nice job. Needless to say, I felt like I was
allowed to share some time at a table with 8 or 9 fellow edu-ers and a
very down-to-earth visionary.
Also, a special thanks to Shelley Wentzel who did a stellar job of
organizing the event